Coastal Skip Bin Hire
1300 Skip Bin Hire is a reliable coastal waste management company that has been providing the best services for the Perth residents for more than a decade. If you live in Perth and you want to hire a coastal skip bin to help you with all your rubbish removal, you have come to the right website. Our professional team will provide you with the complete package when it comes to hiring coastal waste bins.
As a family-owned and operated business, part of our plan is to provide Perth's residents and commercial enterprises with the right coastal skip bin hire for their rubbish requirements and clean-ups. We work on an effective and efficient service where we assess the type of rubbish you need to be removed, the amount and provide you with the skip bin hire Perth that matches those requirements.
As specialists in the coastal waste bins, we provide a high-quality skip bin hire service, but more importantly, we provide it for affordable prices and rates. All you have to do is contact us directly and we can begin the process of providing you with the right bins.
1300 Skip Bin Hire is Here To Help You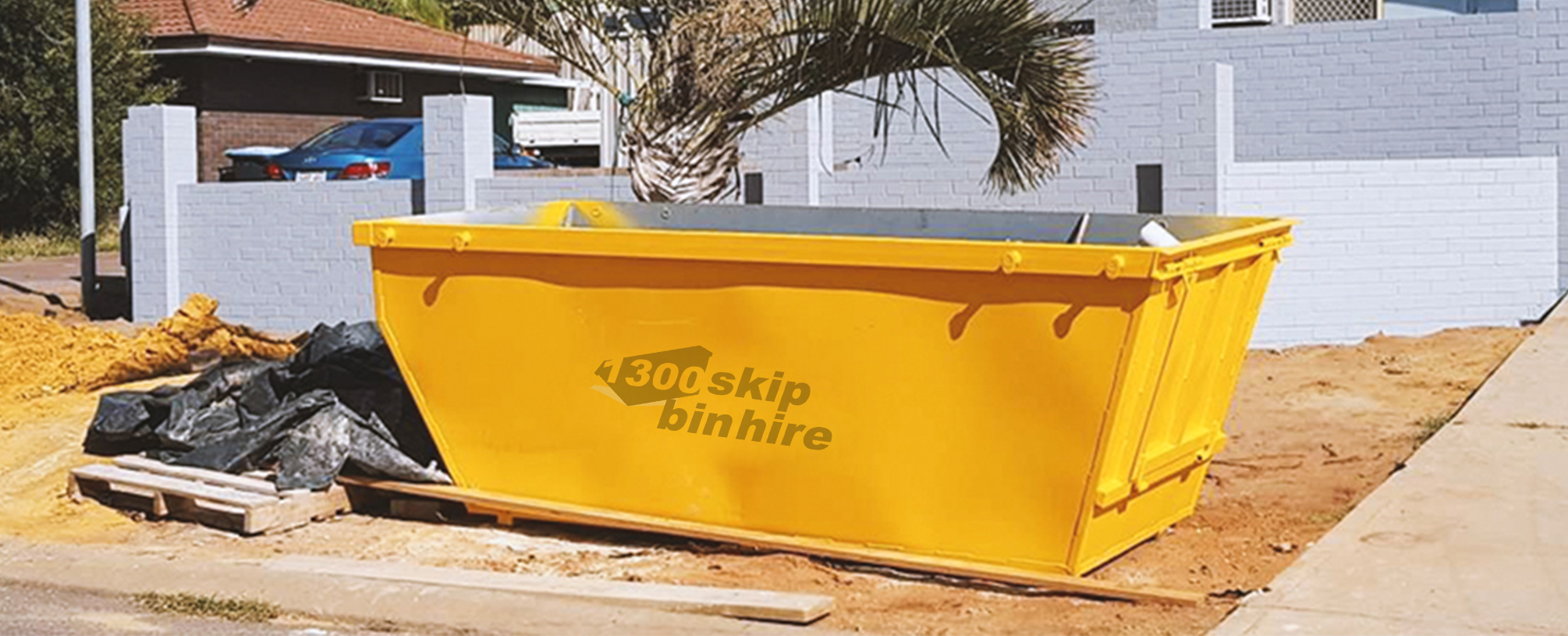 We provide a waste removal service to help you remove all the rubbish from your property, regardless if it a residential property or a commercial enterprise. We can help by providing you with the right bin sizes that aims at managing the removal of all your rubbish. By assessing the type of rubbish you have, as well as the amount, we will be able to provide you with the coastal skip bin hire that provides you with all the space and room you need.
We also are known for our best prices for the cheapest skip bin hire Mandurah. We want to give you the best deal in the state, starting off with a free quote. You can be sure that with us you will get the fairest skip bin hire price on the market.
What kind of project that can use Coastal Waste Bins?
In terms of usable, our bins can handle most of the projects related to waste management from the residential to the commercial area. Therefore, here are some of the list of project that needs the service of our coastal skips:
Spring Cleaning
Construction / Builder Clean-Ups
Renovation Projects
End of Lease Clean-Up (Both Residential & Commercial)
Moving Out
Office Clean-Ups
Residential Clean-Ups
Retail, Stores Clean-Ups
However, it's not only limited to the above category, for more detailed info you can always reach our support team at 0895929420.
Skip Bins for Residential Area
As mentioned above, our range of coastal skips can handle any kind of project which one of them is any waste management project in the residential area. This commonly known as a residential skip bin hire service with a range of coastal waste bins size starting from 2m3 (mini skip bin hire) to 4m3.
These range of sizes are perfect to manage all of the waste in the residential area such as green or garden waste, old furniture, house renovation, and many more. With our instant skip bin booking system, you can book a bin with an easy process. 
Bins Hire for Industrial Area
Commonly known as the commercial skip bin hire, this type of coastal skip bin hire used in the much larger project and areas. With bigger size and room than the one for the residential area which starting from the size of 6m3 to 10m3 (hook lift skip bin hire), it can manage almost any waste in any kind of projects such as building or construction project, demolition project and office de-fits.
Why choose our coastal waste management services?
As a reliable waste management company, we committed to providing all of our clients with the best of services and prices on waste bins which also adhere to sustainability policy in our Perth recycling service. 
With a variety of coastal skip bin hire sizes and the professional team that ready to go at any time any day, your satisfaction guaranteed. Therefore, start your "book a bin" process faster using our instant skip bin hire booking system or you can call our support at: