Looking for cheap skip bins Mandurah services and a reliable Mandurah waste management company? 1300 Skip Bin Hire is a small Mandurah waste management business. Though it is run as a small Mandurah garbage collection business, it offers a friendly approach to its customers. Their speciality in services of Skip Bin Hire in Perth, Mandurah skips and other metropolitan areas. The Mandurah waste collection company maintains a recycling yard at Mandurah waste transfer station. 1300 Skip Bin Hire is one of the main waste management providers to skip hire Mandurah. Additionally, if you are a resident in Hope Valley city and need skip hire Hope Valley services, we are always available.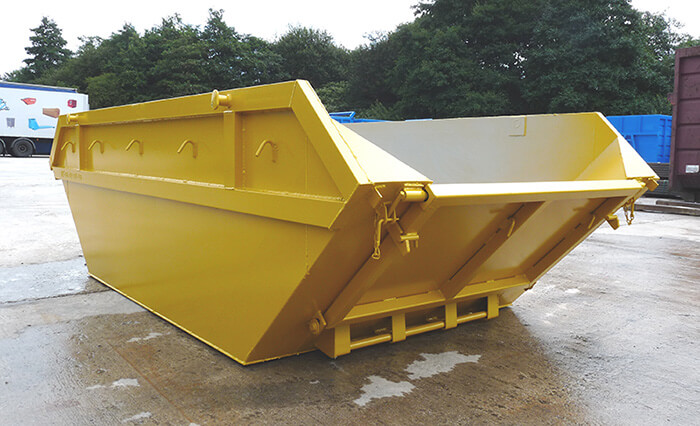 Our specialized skip bin Mandurah waste management team offers Cheap Skip Bin Hire service. The objective is to make the environment green through a simple method of disposing of waste using Mandurah skips. Irrespective of renovating a home, performing a spring cleaning or being a builder, the services of 1300 Skip Bin Hire will offer a competitive price. The skip bin Mandurah area customers are well satisfied with the Skip hire Mandurah price. You will not be disappointed with the Mandurah waste collection services of 1300 Skip Bin Hire.
Skip Bin Mandurah for Residential Area
The Residential of Mandurah Skip Bin Hire can meet the entire waste disposal requirements of both the commercial as well as residential customers. Coastal Skip Hire Mandurah services are economically priced because we are the cheapest skip bin hire Mandurah, accompanied by giving environmentally conscious solutions. These solutions will meet all the residents' waste management disposal. They can be easily approached for any assistance that the residential community requires. The company always provides prompt service.
Various Skip Hire Mandurah Sizes are available from the company that specialized in coastal skip bin hire in Mandurah, 1300 Skip Bin Hire. The sizes of skip bins range from 2m³ to 25m³. The customers can expect delivery as well as pick up service for these skip bins. The company deals with waste or Rubbish Removal Mandurah from a government site, building project or commercial site, and all other types of waste. 1300 Skip Bin Hire provides the cheapest skip bin hire Mandurah for customers to book a bin online or book through their contact number (08) 9592 9420.
Our Mandurah skip bins booking procedure and usage of the quote are quite simple. The eco-friendly approach of the company is to save our planet Earth. Its aim is to assist the customers to do their part in the process of waste disposal.
Our Mandurah waste management operates forty trucks for Green waste removal Mandurah. It also provides three thousand five hundred Mandurah skip bins of different sizes. The company's professional staffs supply the customers Mandurah Bins of their needs. The skip bin Mandurah area clients can enjoy an efficient delivery system of Green waste removal Mandurah. These facilities of Coastal Skips reveal their outstanding dedicated service to the customers for skip hire Mandurah.
Rubbish Collection for Mandurah Green Waste
Most homeowner in the Mandurah region most-likely dealing with green waste on a daily basis. Piling green waste on the backyard in Mandurah residential area sometimes can cause several issues from aesthetic to health. Therefore, our Mandurah rubbish collection services are ready to manage all of the green waste accumulated in each of the Mandurah resident's backyard. Our range of Mandurah bins; from the size of 2m3 to 4m3; is perfect to manage all of the green waste on a daily basis in the Mandurah region. Feel free to reach us at 0895929420 for more info about our Mandurah bins selection and Mandurah rubbish collection services.
Mandurah Bin Collection Times
The Mandurah bin collection times depends on the date of your choice. After the Mandurah garbage collection company collected all of the waste materials, the contents of the Skip Hire Mandurah are sent to the location of the recycling yard or Mandurah waste station. Here, at the Mandurah waste transfer station through adopting procedure, the waste is processed.
The customers have the facility to book for the Mandurah skip bin hire just one day ahead. They can be booked for seven days as well. On informing the company prior to the due date, the Mandurah bin collection times of the cheap skip bins Mandurah can be extended. Such a situation can occur by unforeseen weather or other unexpected delays at the Mandurah waste station.
What Size of Mandurah Skip Bins That You Need?
Description of Various Coastal Waste Bins sizes can be found through the customer postcode, to avail of the prices of Mandurah skips. The smallest size of mini skip bins Mandurah provides a waste volume capacity of 2m3. It is constructed in Morrel style. The mini skip bins Mandurah are not provided with an access door in front, but the waste can be loaded from the top only. The mini skip bins Mandurah are perfect for a residential area that dealing with daily general waste. The overall dimensions of the dumpster hire Perth is 1.8m long, 1.6m wide, and 0.9 m height. All dimensions are in meters. This Skip Bin can be effectively used for loading small cleanups generated at home. The largest holding capacity of waste Skip Bin supplied by the company is 25m3. This is built with a Hook lift style. The access for loading the waste is through a Swing Door, it can hold a waste collection in large quantities. Therefore, if you are looking for the reliable and cheapest skip bin hire Mandurah, we are ready at your service.
Reliable Mandurah Waste Management Company
Operating for more than a decade providing the best of services for the resident of Mandurah city, we at 1300 Skip Bin Hire will always give the best value prices on all of our Mandurah skip bins. Therefore, call us or book our bin now using our instant skip bins booking system below.